It is No Longer About the Technology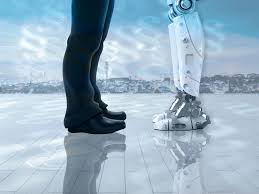 1999 was an interesting year for HR technology. The HR solutions market saw entries of content providers as well as some early adopters of benefits enrollment and SAAS (software as a service) HRIS. Web based software and subscription models started to emerge. The world around us was still at it's infancy. Google was in its first year as a new Web search engine, and dial-up connection was starting to be replaced by broadband which offered speeds 20-50 times faster. 1999 was also pre dotcom bust, when investors were pouring large amounts of cash into anything associated with internet technology and HR was an area of interest. Such a crazy time that in April of that year, Yahoo! announced the acquisition of Mark Cuban's internet sports radio application, broadcast.com, for $5.7 billion in stock, considered one of the worst transactions of all time by Fortune Magazine. Several HR and benefit solutions did not survive the post bust period.
Starting 2000, the year of the bust, excitement continued in our industry, fueled by innovation and competitive positioning. The idea of a broker/consultant "differentiator" was alive and well as a means to leverage business. Benefits technology was moving at a fast pace with dozens of solutions emerging every year. Leading market applications such as Bswift, Businessolver, Empyrean, PlanSource and SmartBen (now Alight) grew their market share. Smaller market solutions such as Employee Navigator soon followed which enabled a large reseller channel in the broker space.
Going into 2010, innovation in our market began to shift the spotlight on more complete Human Capital Management (HCM) solutions that automate payroll, time, talent, and benefits in a single application. The payroll-only solutions of pre-bust years had evolved to broader applications based on client demand. The complexity of broad HR solutions found in HCM systems drove further need to have an HR Technology consultant dig deeper on requirements and to help identify a best fit for the client. These solutions are big and broad in their features and may require integration with a variety of outside vendors. As you go down this path of exploration with a client, this offering to them from the broker leans mostly towards advisory services in HR Tech.
During the last ten years, SAAS HCM has grown significantly as a solution of choice, and brokers and benefit advisors have become even more involved in the search and selection process. Applications such as ADP, Ceridian, Paylocity, Paycor, Paycom, Ultimate (now UKG) saw their client base explode. Brokers and benefit advisors had moved from mostly sourcing to supporting clients, as these complex systems present difficulties. For this reason, clients are placing more value on service, recognizing that the role that implementation and support play in their overall experience.
Vendors in the space continue to innovate, but most of the primary features of a system have become more "table stakes" rather than "cutting edge." One area where we have seen a great deal of innovation is on the talent side as the job market became more competitive. A 2019 Sierra-Cedar survey of nearly 2000 organizations reported that 51% of employers below 2500 employees made system driven decision based on talent related functionality. The ability to intelligently promote and find candidates will remain a top priority for most organizations.
Looking back from the early days of HR technology we have seen an evolution from referring or reselling technology to consulting. Decisions are more influenced by people; the teams that will support you, the organizational culture, and the service details on the RFP. In more than two decades, overall industry knowledge has also grown; HR managers are familiar with solutions and can provide their own insight into quality and experience. There are no great secrets and nothing emerging appears to be revolutionary. Instead, It has become more about what process you offer, how you support clients as service issues arise, how you help them sort through prospective vendors, and how you advocate for them throughout the search, selection, contract and even implementation period.
Michael Weiskirch is the founder of employee tech, firm that specializes in ACA reporting and HR Technology consulting. Michael's began his career as a wholesaler on the employee benefits side and switched over to technology sales in 1999. As a leader and innovator, he structured partnerships with regional and large national brokers. In 2013 he founded EmployeeTech which has served over 2500 customers.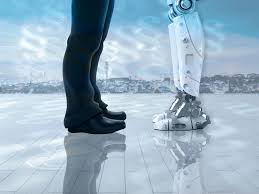 ---