2020 Draft 1095 Delivers Changes
The 2020 draft forms for ACA – 1094 and 1095 were introduced last week by the IRS. For the first time in several years we have seen some significant changes to this required employee 1095 form. There were not changes to the 1094 employer form. The draft forms can be found here.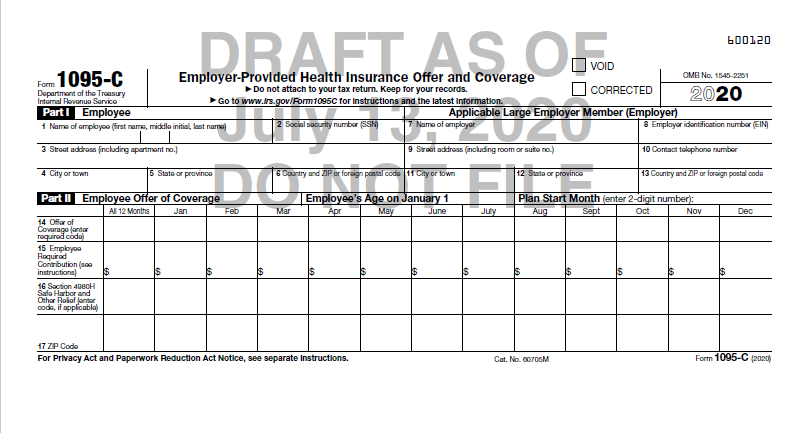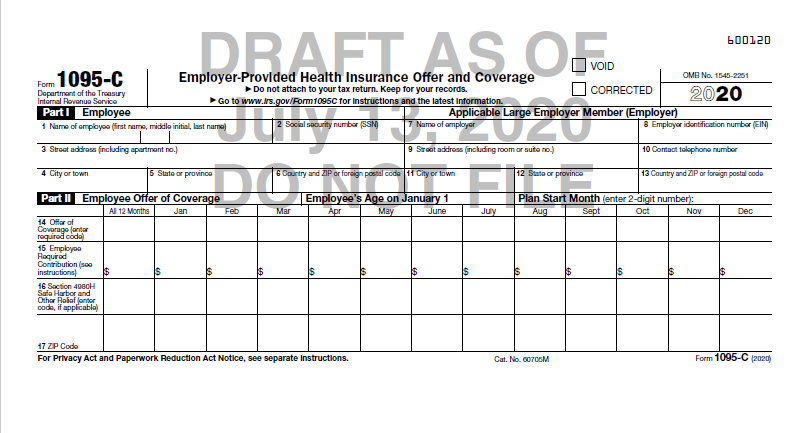 The first notable change is the overall design which splits part III off onto a separate page. As a result, all self funded plans will be two pages long. The IRS offer codes (Line 14) have been extended to include new codes (1I through 1S) to accommodate individual Health Reimbursement Arrangements -HRA plans. This proceeded the Executive Order allowing employers the opportunity to reimburse for these type of plans. Two additional entry's are required on part II of the form as well; The employees' age as of January 1, which is displayed at the top of this section. Finally, the employee Zip code for each month which is included for employees offered coverage through an individual HRA.
In addition to the form changes for 2020 we will be seeing the introduction of three new state-based filings to handle individual mandate requirements. These states are California, Rhode Island and Vermont adding to last year's new states of New Jersey and DC.
HCM File is aware of these changes and planning to include them in the 2020 filing. Our approach is to file all state filings automatically along with the Federal ACA making things pretty simple and streamlined for our customers.
---