How To Download Your Census/Workbook from HCM File
To download last year's census/workbook straight from our system, log into HCM File.
HCM File Login Page: https://file.healthcostmanager.com/
Make sure the tax year is 2023 before you click on Edit.

From here, you will select Add Employees.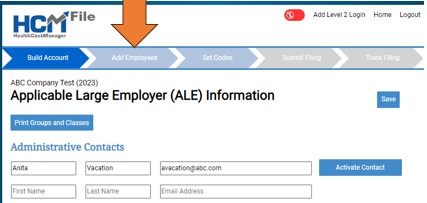 Next, click on Download Employee Census.

You now have a starting point for your 2023 census/workbook. This workbook will have employees listed that were employed in 2022. The list will not include employees that terminated in 2022. You are now ready to make changes to existing employees and add new employees that started in 2023.

---