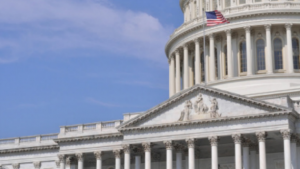 ACA Repeal -What do you think will happen? – 4 possible outcomes
As we outlined in a previous post the ACA repeal process is complicated and unpredictable. We see four possible longer term outcomes although recent voting suggests some of these options may be less likely. What do you think will happen? – Let us know and participate in our one question poll:
Stay the same (no changes to the legislation) – If congress determines that any meaningful legislation is too difficult to pass they may decide to punt and move onto other legislation.
Be partially repealed/modified for an improved bill– The current discussions around a "Skinny Bill" place partial repeal as a front runner this week but what about the outcome? Several factions see the elimination of mandates as a destabilizing to the insurance markets.
Be fully repealed for a better bill– The likelihood of this option is lower in the short term based on this week's vote but could be a possibility down the road.
Be repealed but for a bill that is worse than current – Always the risk of the political process.
Upcoming Webinar: ACA – Where we stand today and 5 key things you should consider for 2017. Tuesday August 22nd 1 PM Central time – Learn More and Register Here
---